News
2021
MAX RESPECT CONTIS
Book your Surf ou SUP Session with Alain +33 6 12 91 80 36
MAX RESPECT SINT-GIRONS
Book your surf with Laurent +33 6 11 89 19 51
OFF SEASON
-lower price
-security with coach and instrcutor
(no lifeguard, and strongers conditions)
-respect the ocean
SUMMER 2021
BOOK YOUR SESSION.
WELCOME
Enregistrer
SUMMER 2021 CONTIS / SAINT-GIRONS


MAX RESPECT welcomes you .
2 schools of Surfing, label F.F.S, in quality approach SURFING IN LANDES, for your holidays "glide". 2 premises Rent, Materials.

Atmosphere, Surfing, Passion, Safety.


Suefing, Stand Up Paddle, rent a materiel and specially good advice.
Ask for information (surf or others), formulate your wjshes, we'll give a indidual solution to you. We shall send you an estim and an enrolment to book your training course.

Welcome-Willkommen-Bienvenido
Laurent, Alain and the Max Respect crew
Holidays in april, may or september, october, november, the off season is for you.



After and before the season, come take advantage of places with a particular atmosphere, of pack surfing (accommodation / activity) and price lists(rates) of low season.
.Book your place now.
Happy holidays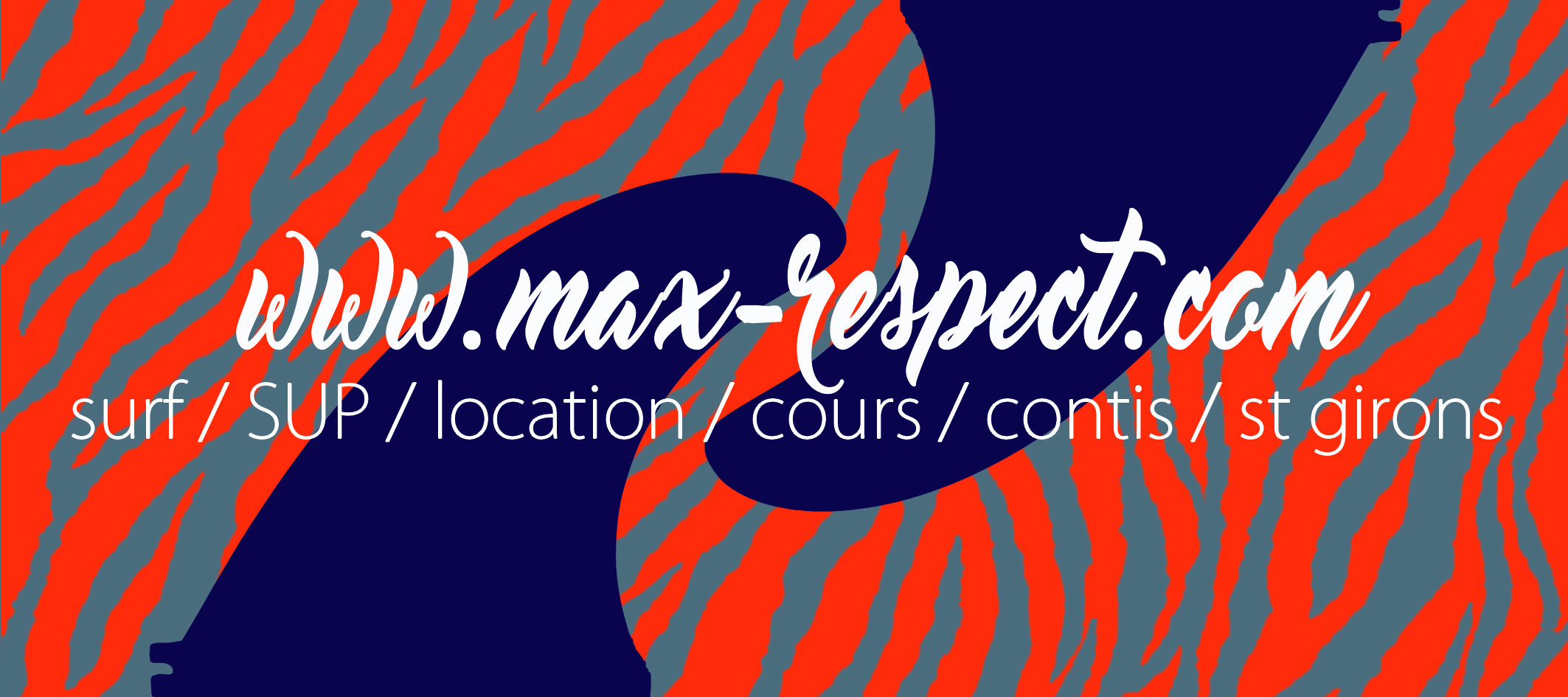 MOVIE JULY 2016 SURF SESSION MAX RESPECT TEENAGERS AND KIDS